Meet the Owner: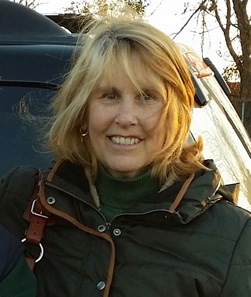 Jo Shoesmith, Owner & Pet Sitter

I have loved and devoted much of my life to animals. As a little girl, my parents and grandparents nurtured in me a love and respect for all animals. My paternal grandmother was a registered nurse with the American Red Cross, and spent her life advocating for poor women and homeless animals. My father was a U.S. Foreign Service Officer, and whenever my family was stationed overseas, we brought our cats along. In Hong Kong, a 6-month quarantine was required for our cats. My mother was so devoted to the happiness of our cats that she drove to the quarantine center every day, and spent the afternoon sitting in an outdoor kennel, while our two cats were let out to play and enjoy the sunshine!
I planned on a career in geriatric social work, but a college professor of mine knew of my passion for animals, and encouraged me to follow my dreams. After graduating from college, I began working for several national animal protection organizations in Washington, D.C. In 1989, I moved from Maryland to beautiful Harpers Ferry, and soon after, began volunteering with the Animal Welfare Society of Jefferson County. I served on the AWS board of directors from 1990 to 2006. I currently volunteer with Mountain Cats TNR (Trap-Neuter-Return), a nonprofit organization that helps homeless cats in Jefferson County, WV.

In October of 2014, I founded Purrfect Paws, LLC, a full-time pet sitting and dog walking service. Purrfect Paws, LLC is a member of Pet Sitters International (PSI) and is fully bonded & insured.